Lately I have been really on an emotional downslide because of the issues I have been having to the point that I gave up on doing the last race of the year because my leg hurt so much. Even a short casual run would totally wipe me out.
The breakthrough came the night before. I had a really good session where my trainer put me through some intense stretching and some yoga moves and it made a difference. her next client was going to be running the Turkey Trot and it was going to be her first race and she was bubbly and excited. so much so that in 1 minute of conversation filled with her infectious enthusiasm and me coaching her on the do's and donts that I decided then and there that I was going to do it.
I had to mentally re-define what constituted a victory. instead of demanding performance, i simply accepted that just showing up was victory no matter how i got across. doing it pain free became the new rules of engagement. Once I did that, I gave myself permission to just do it.
In a nutshell, this race was the Upper Michigan version of the Warrior dash but with slush instead of snow. We got hit with almost 5 inches of snow overnight then it got above freezing so it all turned into ice cold, shoe soaking, slushy yuck.
In short i ran far more than i expected too. I was determined not too but once I got to the starting lineup, the woo hoo juice was flowing and when we got the go, it was hammer down. How anyone can walk at teh starting gun is beyond me, takes more dicipline than I possess. I managed to slog through a mile before the footing got really slick and somewhat treacherous then I walked. I walked the bulk of the race being very careful , I didnt want to push my luck.
In short, on the way back, one of my "GO" songs popped up and I had to give it. I aint goin out cause i got it goin on!
www.youtube.com/watch?v=
oWmMVDXxowk
Theme to Rocky 5 - by SNAP.
Got my ribbon and shared a high five with the woman that inspired me. It was worth it even though my toes were almost frozen with all of the ice water slush. You dont have to wait for perfection before getting back in the game. Just participating was all it took to lift my spirits and give me hope that this is not going to go on forever.
What a great time.
THE DRIVE DOWN - Really Yucky!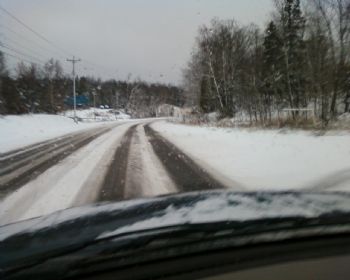 GROUP SHOT - The Woman who inspiried me is on the far left -My trainer is third from the left #46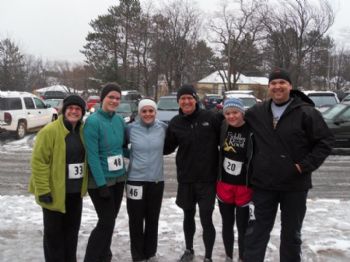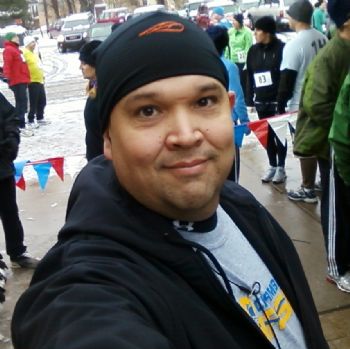 JUST AFTER THE START - Running Action Shot! Woo Hoo!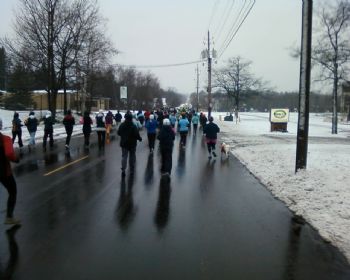 ONCE OFF THE ROAD - IT WAS MAJOR SLUSH ALL THE WAY!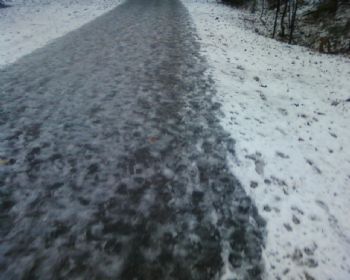 5K FINISHERS RIBBON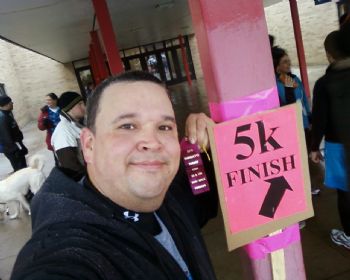 WOULD YOU DO IT FOR A SCOOBY SNACK? I DID!! - cookies at the finish line.