Hi all.
OH my goodness she is blogging early today. So what's up with that you asked.
Nothing is wrong, everything is good. So good in fact that I just woke up from a nice 20 minute nap and feel well rested and my finger has stopped hurting. I can type pretty well now that I had changed a redressed the finger and put my ointment on it. I can bend it a little.
I was fiddling with my camera trying to get it to work and managed to get three pictures taken before the thing went blank. The battery is charged so I don't know why it keeps shutting down. I have to turn it off and then on to take a few pictures and then repeat the process. I can deal with that.
So this is what I just finished working on when I was at the craftfair and the picture didn't take.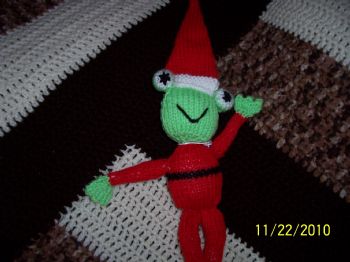 and then I thought that I should show you the finished two Christmas stockings that I did that night when I got home. I had sold the other Poinsettia stocking (the big one) yesterday. Woohoo. I did over $200.00 in sales between last night and an hour ago.
Here are the two new ones, the third one beside it I am trying to decide what to put on it to go with this theme.
Any ideas.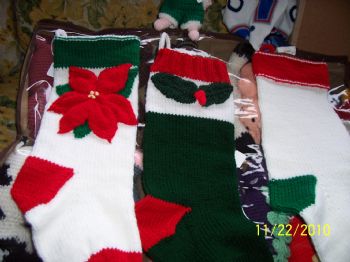 I'm thinking of a Christmas Wreath in the centre with the hollies and the berries circling on the wreath or if I can find a Christmas tree pattern I might put that on instead.
I just can't make up my mind. I keep going back n forth so maybe I should make a fourth one after all.
I'm back now, had to turn the space heater off now that it is finally hot in here.
This morning I check the temp. inside and it said that is was just above 60 degrees and that is just to cold for me.
Now the inside temp. says it is 70 degrees and so much better in the living room., my bedroom is staying at 58 until I move the space heater and heat up the room before bed.
Hopefully tomorrow we will have the radiators heating up. The landlord has turn up the thermostat in the basement yet. I thought that her husband did but didn't he was doing something else and his wife has the only key for the maintenance room.
So guess what we did, we called and left her a message to turn up the dang heat or we will call the health board. She already had lots of calls so I found out. I even went above her head and emailed the owners of the building to complain like I did with our mold issues and counters this year. So I am sure we will have it done soon.
Anyways i am going to sign off for a while go and have a shower now that it is warm in here and go make some comfort food for dinner:
turkey burgers with onions, low fat cheese, mushrooms, lettuce and pickles
home made cut fries baked in a little EVOO( olive oil), garlic salt and pepper
MMMM I can't wait for that meal. The turkey burgers I found of the recipe site here at sparks and it is so good.
I will keep one warm for John when he comes home at 9pm tonight. He has some weird working hours this week with his boss still away for health reasons.
He had a heart attack about a week ago. So John has offered to work some over time to help them out and for us to have extra money ourselves.
I also worked on my resume and made some changes and sent it off to one of my spark friends who is going to revise it some more for me. She is a sweet heart to do the for me. I KNOW that when it is done and I have all the changes ready I WILL get a job for sure.
I am even writing up some different covering letters to go with my resumes that I will sent out tomorrow.
I am feeling more hopeful now that things are getting better and soon things will be back to normal.
Then I won't have to much time on my hands any more and that would be a great thing. I will still spark a lot and knit alot too.
I wouldn't give up this site or my friends here.
I wish you all a great evening. Stay safe, stay warm and stay healthy.
Bye for now.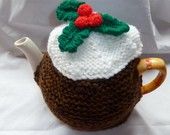 I was just sent this and this will be the perfect gift to make for my mom, my aunt and my BF for their Christmas Stockings. WOOHOO! Now for something for my dad and my brother.
MMMMMMM where is my thinking cap.