Monday, November 08, 2010

My company put together a team for the Susan G. Komen event in Austin this past weekend. Together we raised $815 for the Race for the Cure. this picture is just us before the race.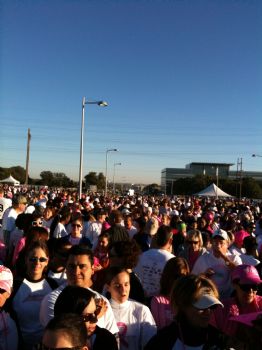 I have no idea how many were registered, but this was the view behind us at the starting line. People as far as you could see.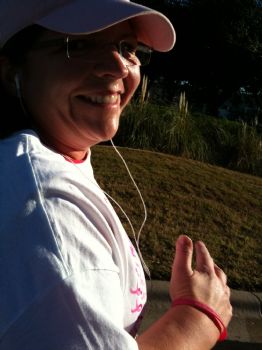 running with my wingman, SUSIEWHITE1109, she helps me keep the pace and keep on going. At mile 2 we put on our rally caps and kept on pushing through the small rolling hill course and cranked out our personal best at 37:45.

Love my daughter, Rachael, who at 15 is already making an impact with her life!

Thanks to our hosts and fellow teammates, Kevin and Lisa Cleary for their hospitality and contribution to our team.

I ran in memory of both my grandmothers who lost their battle to cancer. Especially Granny (Mabel Carter) who is an inspiration to me always to be fearless and keep on pushing through no matter what.
You can visit our company website at www.friendsoncall.com and see Mabel in our gallery of inspiration.

Thanks Susie for always being there! Next up...The Turkey Trot!