Tuesday, October 26, 2010
I'm posting this blog just so the tech folks can see in pictures what I have failed to describe adequately in words.
I am using the Spark People Application on my iPad. I start the App, then select FITNESS, then ADD EXERCISE: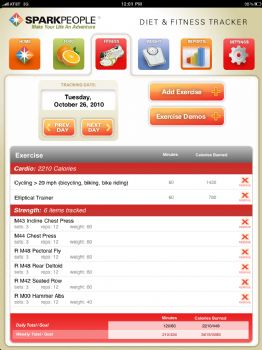 Then I select FAVORITES, and scroll by the Cardio to get to my Strength Favorites:
And when I select any of the Strength Favorites, I get this error: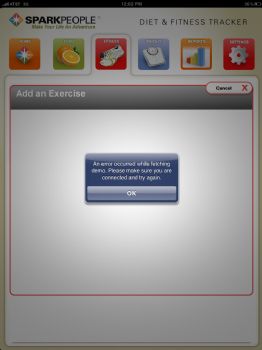 I can add my cardio favorites. I can also add any of the strength training exercises from the Spark People list, just not my own favorites.
SDJ