Going taper crazy...funny pic included...
Thursday, October 21, 2010
I have been going stir crazy during this taper. coupled with the fact that I just got off of night shift 2 days ago and havent run for the last 7 days due to being on nights, it has been a long week of bouncing off the walls. Finally went for a short 5K just to blow the dust off before Saturdays Half and I went by a police radar unit and it told me what to do.....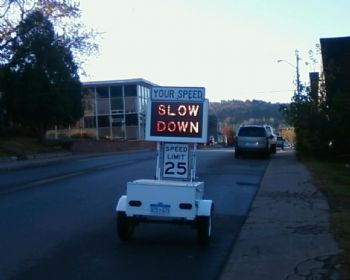 I saw it flash - not because of me running by ..hehehehe but because a car was speeding behind me (i was on the sidewalk- no worries :) ) and thought it was kinda funny, i knew I had alot of pent up energy but not THAT much.
off to a workout now then time to start packing!