Sunday, October 17, 2010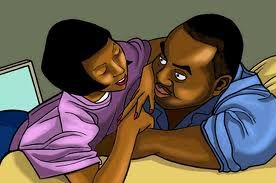 It is
my kind of hallmark moment
Itís couscous, spicy greens and yams sweetened with syrup and pecans.
Itís my clothes laid out and my messes put away without any fussing.
Itís the lists made for me or e-mails reminding me what Iíve forgotten.
Itís coming home each night to a kiss and him listening to my fussing.
Itís the conversations: Darfur, Guantanamo, Indi films and preteen obsessions.
Itís the knowing Iím enough and I have plenty.