Thursday, October 14, 2010
It's that time, time for the next generation. I now have a great-nephew and a great-niece. It makes me feel my years, but in another way it makes me feel young. Holding that precious, tiny little baby makes the years fall off. I vividly recall years of holding and nurturing my two boys, but not only them, years of babysitting cousins, working in the nursery with babies, all these little faces flying by. The feel of that warm little body, so helpless, gives me purpose and makes me feel like I have something yet to contribute. The softness of that little forehead is unmatched and I feel much more aware of how fleeting this precious time is.
I'm thankful that these babies have been brought to our world safely, and their mothers are well too. I'm also thankful that God chose our family to be blessed by their presence. What a wondrous miracle!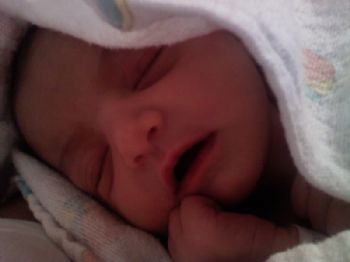 Keegan Raylee Williams