Monday, October 04, 2010
Angel's baby chicks are one month old and are really starting to get their feathers.
Aside from her coloring, feathered legs and five toes (which she gets from her Silkie father) Sammie is very much like her Ameraucana mother was at the same age. She has long tail feathers and wing feathers and can fly fairly well ~ and she is fast! Georgie has the same coloring as her Silkie father and the black skin and five toes. Other than her coloring, she resembles her Frizzle Cochin Bantam mother. Her feathers are coming in curly, but her wing feathers are somewhat better formed than her mothers. Here are some photos of them at one month old.
Enjoying Their Treats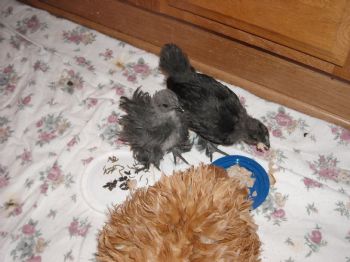 More Treats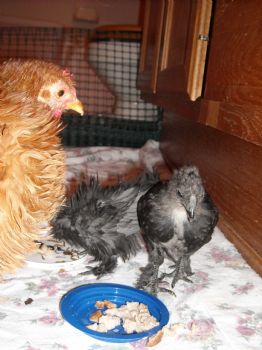 Georgie Standing At Attention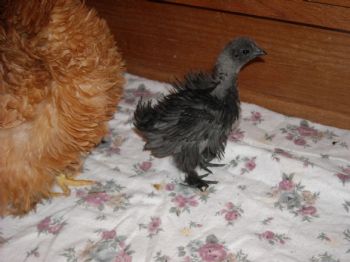 Sammie In The Foreground ~ Georgie In The Background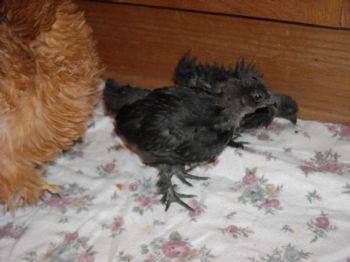 Georgie "Bottoms Up"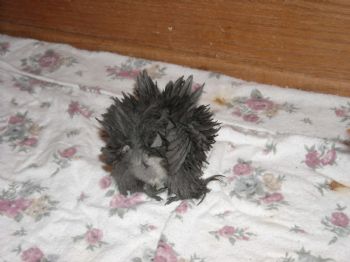 They are socializing very nicely and will come right up to us when we sit at their level.