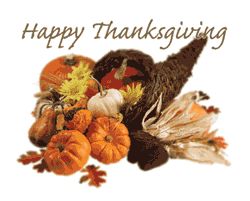 Happy Thanksgiving is what I hope I'll be thinking...
The Fall 5% Challenge pushed me into joining a gym after a disappointing Summer Challenge that involved a long plateau.
I spent 429 euros, that's 577$ at today's rate, gulp, the Monday after the challenge started on a year's gym membership. And that's the local low cost gym too, nothing fancy, basic machines, a 30 minute circuit and weight machines.
I met my gym goals for last week which broke down to this:
Monday gym: half bike machine, half treadmill
Tuesday home: elliptical and arms, core and abs exercises
Wednesday: nothing
Thursday: gym, bike and some of the circuit machines
Friday : gym, treadmill and some machines
Saturday: light walking
Sunday: big walk
Felt great, a bit sore in the beginning, not too bad though. I've been stretching really well after the gym. So this is the plan for the next bit of time, let's say the time of the challenge.
Only real goals, try to break the plateau, sleep better, destress. Any weight loss would be great but I have to stop worrying about it.
I'm trying to create new habits that will keep me going to the gym long term. I refuse to do anything I don't like to do that makes me not want to go to the gym. So far so good, I like the treadmill a lot more than I thought I would and the bike is fine, I think I can even think about bringing a book next time and trying it out.
One week and two days of the new exercise program down.
One good thing, if I look at it this way, going to the gym will cost me 2.75 euros each time if I go three times a week for the year. Less if I go more. And even less if I keep it up for the year after, as it will be a bit less expensive the second year. I have to look at it as an investment and it gets me out meeting some new people too.
Hoping for a Happy Thanksgiving and a stronger me.