Tuesday, September 21, 2010
The TunneltoTowers 5k this Sunday will actually be my first 5K! There is a great article on what it is: http://www.silive.com/news/ind
ex.ssf/2008/09/thousands_t
ake_part_in_annual.html
I don't know why I never ran one.....I just started with a 10k (the Monument Ave 10K in Richmond, VA-love it!!!! Still try and do it every year in March).
Now normally I would not get in a car and drive to NYC to do a 5K- I'm a crazy runner but I like "to stretch my legs out" and the distance is not my best normally (as I feel like I'm dying for the first mile or two every run I do!), but here are my reasons for signing up today to do the race!
1- My sister-in-law -this is her first running race ever and she said I inspired her to start running (because I was always taking off on training runs when I visit my family in CT- I think she was inspired by one 10 mile training run I did there).
2- uh...it's NYC
3- I've never run a 5K
4- It's in honor of a firefighter that died at 9/11 and as a paramedic who has been in some stressful situations- I understand the pull of going in to work "when it's your day off to help your friends out by lessening there loads" like he did.
5- It's my Birthday!!!!!!!! I was going to just stay home and study and figured I would rather give to a charity and run the race and support my sister!
So for a lone marathoner who loves the thrill of running in a pack, for a paramedic that has lost fellow medics to any number of reasons the job involves and for a DC resident that drives by the pentagon everyday and has a view of it out my study window...... I'm heading towards the Big Apple this weekend!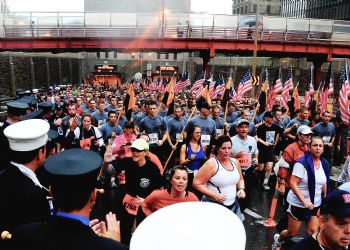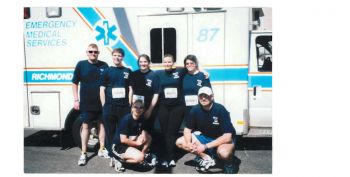 First 10K with Richmond EMS group!! Will be wearing that shirt this weekend!