Just Keep Tracking... No Matter What.
Wednesday, September 15, 2010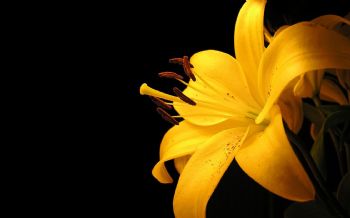 This past week has been a hectic one and I tried to stick to my routine as much as I could. Late last Thursday, September 9, my grandma passed away. She was my mothers mother, and I wasn't very close to her because she wasn't that close to my mom as she got older. She wasn't really the mother children need when they grow up, but my mom and her sisters had my great grandmother who raised them and always told them no matter what she's your mother and you need to respect her as such. She was more like a good old friend to everyone who had an eclectic taste for trinkets and stuffed animals... I think that is where I get it from lol. Since Friday we have been making arrangements that will start tomorrow with the viewing and Friday for the funeral. The repass will be at our house and so we have been cleaning around the house getting everything set up for family an friends. It's been a lot of work and my sister and I have just been doing everything we can to help our mom. I'm surprised she's taking it as hard as she is, but I know that my grandma Dot loved all of her children even though she never said it. Just sitting by her bedside and looking at all the pictures she chose to have around her bed of my aunts and mom when they were little said a lot.
With everything going on I didn't have time to go to the grocery store or prepare meals for myself regularly in the week and we all have been living off of a lot of fast food. I kept up with my exercise routine by getting up early in the morning to do it, before I started another day of cleaning. I wasn't expecting to lose this week and so I was very happy to see that I lost 2 pounds and made it to 75 pounds gone in total. Moderation was key! As well as keeping up with my exercising. Even though I am sad that my grandma is gone, I feel for my mom the most because everything seems to have fallen on her shoulders and has to take care of everything for the funeral. This is all almost over and soon we'll all be able to rest. I'm planning on going shopping on Sunday and getting back on track completely.