Tuesday, September 14, 2010
Hey Sparkers...it's me Kitty. I'm taking over Michelene's in basket today and while she's out on break I'm blogging.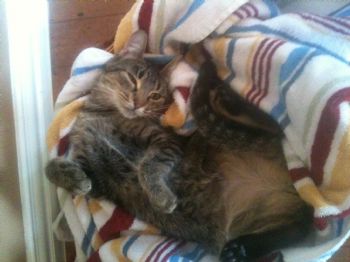 Yeah that's my stomach...what are you staring at?
Anyway, I wanted to comment about something that I observe as I watch her. WTH with this scale number obsession? Last week I heard her say some things that good mothers should never say about the number on "Mr. Stupid Scale". I guess that what she didn't know was that I was standing on the back of it and that is why the number went up. I just like to mess with her like that. Anyway she went all "committed" on me and logged all her food on SP and got in lots of fitness minutes and of course the number went back down. It's funny to watch her get all postal about that scale. I really thought she might shoot it this time. She also threatened to take it outside and run over it with something called an Expedition. I don't know what that is but it doesn't sound good.
What can you expect with someone who likes to play with their food?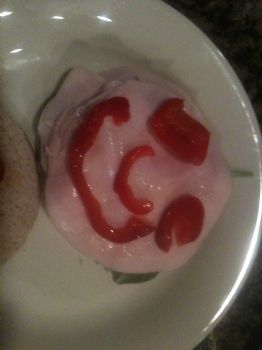 Now she's drinking water out of her margarita glass again and talking about enjoying her food experience! What a wacko.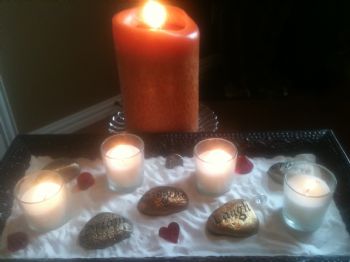 I wonder what she would say if I played in that little sand box on her desk while she's gone? Maybe not. I don't want the Expedition treatment!
Kitty out.