Tuesday, September 14, 2010
I took Angel & her babies into the bathroom for a little social time. I got a closer look at them and they both have the Silkie black skin and 5 toes. Both of them also have feathered feet. I have an idea what the Sizzle will look like when it is feathered out but the Silaucana (Silkie/Ameraucana) will be interesting to see. Photos below.
Angel & Her Babies
Mini Mealworms & Crickets Treat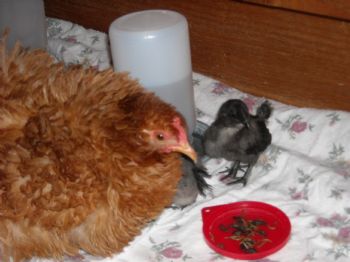 Sizzle With Curly Wing Feathers – Silaucana With A Tail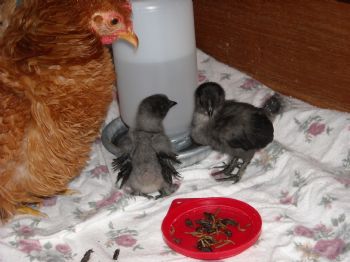 Proud & Protective Mama Angel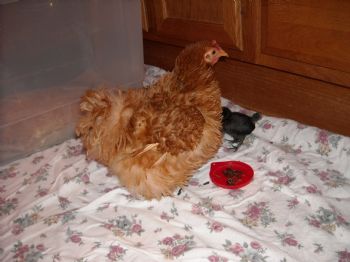 Both Have Black Skin, Five Toes & Feathered Legs
They have really grown in the past ten days!