I'MMM BAAACK!
Monday, September 13, 2010
I had a bumpy summer, but I'm happy to say that I'm back on track. I started the JillianMichaels.com diet last week and I LOVE it! The recipes are great and it's awesome to be cooking all of my food and not having to think up any ideas on how to mix things up. I couldn't be happier. Planning ahead can be challenging, but it's definitely worth it. This is part of a yummy Greek salad I had for lunch...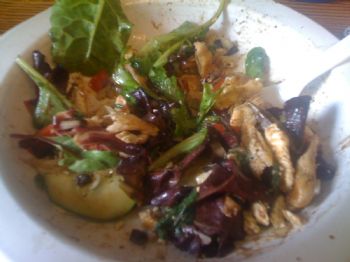 Over the summer I gave in to temptation and it caused me to gain about 10 pounds. Over the past two weeks I have been able to get almost all of that off (I'm less than a pound away). The good news is that I'm wearing smaller jeans. I got rid of the 20's and I'm now down to 18's. The 20's were absolutely falling off of me and even though the 18's were tight at first, they are fitting a little better now. It's only a matter of time before I'm back into those size 16's I tucked away in my drawer. It really feels great to be back into the 18's and I am feeling really great. Sometimes it's easy to get lost in the big picture, but I am finally feeling like I'm getting closer and closer to where I want to be by the end of the year.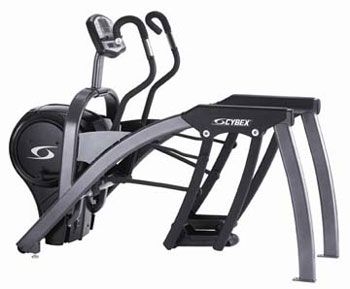 I discovered a new piece of equipment at the gym called the Cybex Arc Trainer. It kicks my butt! I usually do the elliptical for 30 minutes as my cardio and I challenge myself and get sweaty, but nothing compares to what the Arc Trainer does to me. 20 minutes on that makes me a big sweaty mess. So if you have a piece of equipment in your gym that looks like the one above, I highly recommend you try it. In fact, these are replacing all of the ellipticals on the Biggest Loser ranch this season. Cybex is the new sponsor and they have upgraded all of the equipment on the ranch. Below is a pic of me after my workout today. It doesn't truly capture the sweat monster that I had become, but I think you can tell that I had a good workout!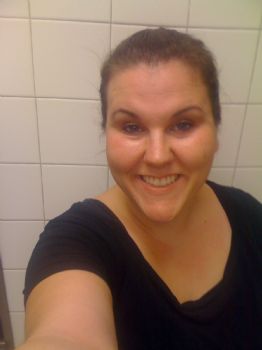 And I'll leave you with a few subtle before and after shots. Since the beginning of the year I have lost just over 30 pounds. It hasn't been easy and I have strayed several times, but the important thing is that I haven't given up. I. Won't. Give. Up.
Christmas 2009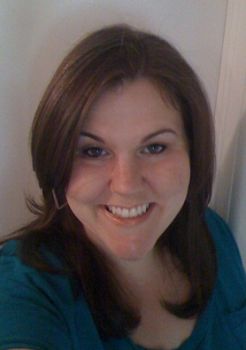 September 12, 2010