Practice Makes Perfect....For Reals!
Wednesday, September 08, 2010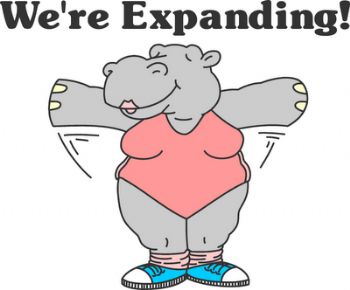 This past week was a tiring one, but I made it to the end and I'm very surprised with the results. Last weigh in I was up .4 after having reached my 70 pound loss goal, and that same day I began participating in a challenge through the weight watchers community. The challenge is to do Jillian Micheal's 30 day shred for the month of September. I had bought the DVD back in February and stayed on level 1 the whole time I attempted to do it. The workout was very high impact for me with all of the jumping jacks, jump ropes and all of the lunges. I ended up hurting my knee and gave up on it all together and that had to have been back in March and April, because that's when I fell off track and gained a lot of weight. After I got back on track I still avoided the 30 day shred and continued on with my trusty Richard Simmons and the low impact exercises and I actually worked up a lot of my stamina by starting to jog. It was sure not easy, but staying where I was with just my walking and aerobics helped me so much more this time around when I attempted the shred again.
The first day I tried it this month it was a vast improvement from back in the beginning of the year. I kept up with it and eventually moved up to level 2 all in this one week and mixed it up by going back to level 1. Level 1 and 2 both kick my butt, but I am able to keep up with it! I wake up and it's one of the first things I do and since its only a 20 minute workout I do my usual exercise later on in the day. Today when I weighed in I was completely shocked to see that I had lost 3.4 pounds. I haven't lost 3 pounds in a week in so long.
I wish that I had other weights to use during the shred, but I just combine my wrist weights and my lil 2 pound weights to make a total of 3.5 each hand until I can go and get some new ones. I got really tired during the middle of the week because of the extra exercise, but I kept it up and I'm so happy that I did.

It's obvious that I pushed myself to far when I first got the DVD and in hindsight I wish I hadn't, because I failed doing it and got hurt. It pushed me off track and put me way behind. But it's a lesson learned for myself. I'll continue to push myself, but to improve the things I can do instead of jumping into something way out of what I'm use to. Taking each small step, instead of trying to skip some of them, will keep me from hurting myself, keep me on track and help me to build up my potential with anything else I decide to try and do exercise wise.
The challenge isn't even close to being over with and I'm hoping I will be up to level 3 by the last week. I hope to keep up with the challenge and I'mma cross my fingers to get the same results next week! lol.
PRACTICE MAKES PERFECT!