Sunday, September 05, 2010
Ok, the shoes I bought a few days after my birthday and it's a New Balance shoes and got a great deal at BJ's wholesale. They cost only 29.99. Last night, I got new workout clothes for a steal. The shirt cost $4 and the vest cost $5. They were all in clearance! I was wondering why would something name brand would be all in clearance? I also was wondering if people stop working out after Labor Day? Am I new to this? Oh well, it was a great deal.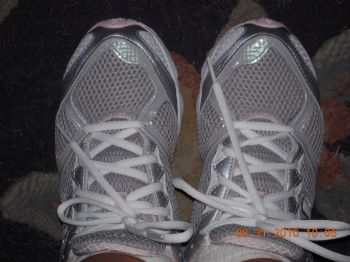 Please excuse the pet hairs, I didn't get to vaccuum yet. Here are the workout clothes.