Sunday, September 05, 2010
Ok, I'm trying to post a photo of some roos I saw this morning. Here she is with her joey.
This photo shows the path I walk and run on. The kangaroos are very tame. They wait until I'm just a few feet away before they bounce off. That's not the same roo as above.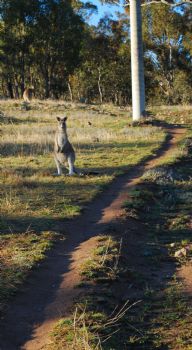 One more view: