Lucifurr the new kitty
Sunday, September 05, 2010
Yes he is like the devil reincarnated... what a biter he is but we think it is because he was taken away form mama too soon and has no manners.. He will learn as Mufasa keeps on nipping at him and swatting him when he is bad-- he will be a good big brother to him I am sure.. as for the female cat I have, Pasta.. she is not thrilled and hisses and growls at him then runs away... He has learned to stay away from her.. it took her 2 months to get used to Pepe', who we lost in July so I will give her 2 months as well with him.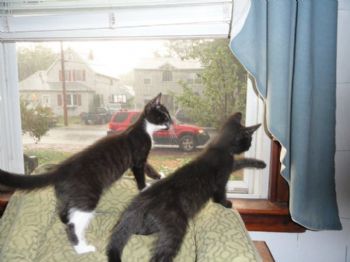 This is him with his brother who was also adopted-- the tuxedo was my first choice but my dad was still here and we dare not take in a new one while he was visiting.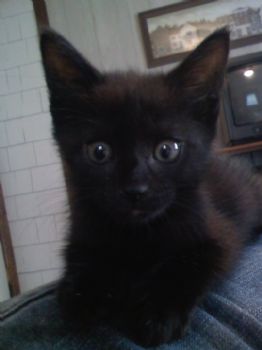 This is the face that I see staring at me and that snuggles in my neck to go to sleep.. he is a cuddler.