Friday, August 27, 2010
So my local team, the wonderful Columbia, SC team, has been going through a Back to the Basics (or B2B) challenge this month. Itís been such an eye opener so far for me. This week we are supposed to be getting at least 5 fruits and veggies in every day. Surprisingly enough that is a challenge for me.
I think part of the problem is that I am a bit closed minded when it comes to veggies. I have three favorites and never think to try others. Itís time to break out and try new things!
My insurance company sent little cards last year that listed all kinds of fruits and veggies and the benefits they have. It also gave little suggestions of how to up your intake. I hope this helps you as much as it has helped me!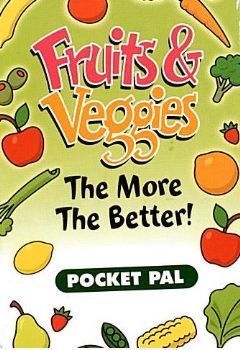 Add More Fruits & Vegetables To Your Day:
*Buy vegetables that are easy to prepare, such as bags of salad greens.
*Keep a bowl of fruit on the counter.
*Have fresh, cut-up vegetables in the front of the refrigerator.
*Add fruit to hot and cold cereal, and yogurt.
*Eat a salad as your main dish for lunch.
*Serve vegetable kabobs at barbecues.
*Enjoy fruit salad for dessert.