Monday, August 09, 2010
The two baby doves left the nest on Friday.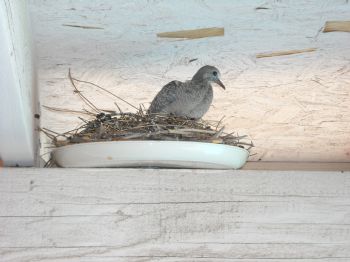 Saturday morning the mama & daddy doves were busy gathering sticks to make a nest on the other end of the patio. I guess after the confrontation with our cockerel, they decided to move to a safer location.
Doves are not good nest builders, and their twigs were all over the ground and the patio. I decided to give them a hand, once again, and start their foundation for them.
I got a plastic plate out of the garage and drilled a hole in the center.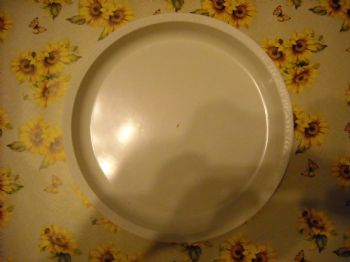 Then I took a paper plate out to the yard and gathered twigs.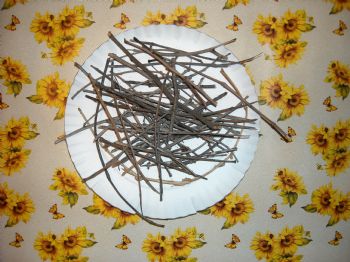 I trimmed the paper plate to fit inside the plastic plate without overhanging the edges. Then I used my hot glue gun to glue the paper plate to the plastic plate.
A few drops of hot glue were used to anchor some of the main twigs to the paper plate. Then the remaining twigs were woven around the edge.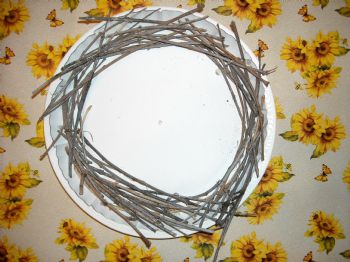 My DH helped me out by screwing the nest foundation to the beam because there is very little clearance and I could not get in there with my cordless drill. I saw a dove's tail sticking out of the nest on Sunday morning for a little while. Time will tell if the doves will accept the foundation and build on it like they did with the previous nest.