Sunday, August 08, 2010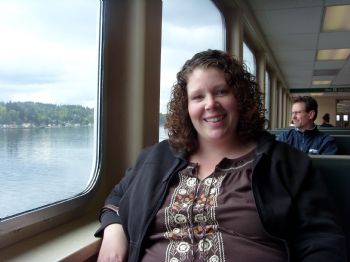 That was me, just this last April. I was on a ferry in the Northwest and pushing 300 pounds. I was so unhappy. I love the Northwest and was finally able to share it with my husband. We went to all the places I loved as a child but because I was so heavy and exhausted I ended up sitting on benches and watching my family enjoy the water and wildlife from a distance. I turned 30 on this trip. That was not the woman I had intended to become, but there I was. I couldn't go on like that anymore. I wanted more out of my life. I wanted adventure. I wanted to be the kind of mother that introduced her children to adventure instead of just hearing about it when they get home. I wanted to be the kind of wife that my loving, healthy husband can count on to be there for all of his adventures, for the rest of his life. I came home from that trip and logged back on to Sparkpeople. I had ignored the encouraging e-mails from them for two years, I just wasn't ready yet. I didn't know I was worth, or capable of, the work yet. I logged on, reset my goals and got to work.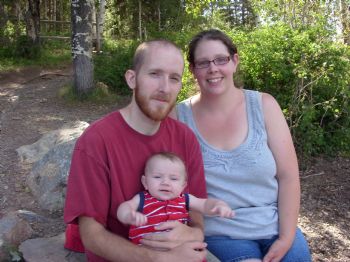 This is me last week. I've lost almost 50 pounds. I workout 5 days a week. When I workout my 5 year old asks "Are exercising so that you can get younger?" Yes! I'm getting younger everyday. I jumped on the trampoline with my children today! This, my 31st year on this planet, will be the year I become the strongest woman I know. Starting...NOW!