Tuesday, August 03, 2010
Sorry this was done so fast and with limited detail. My camera only gives me so much time to record.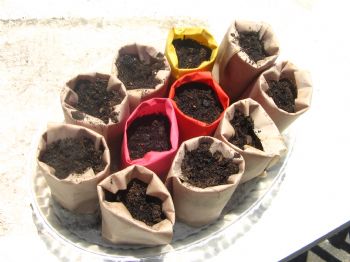 I have been collecting seeds to start a garden in my yard. I had some plastic bottles, yogurt cups and things like that that I have been saving but wanted something even more environmentally friendly when I ran out. I looked and found info online on how to make your own pots and thought I should share with my fellow garden lover sparkers. Feel free to ask and questions. I will answer to the best of my ability.