Thursday, July 29, 2010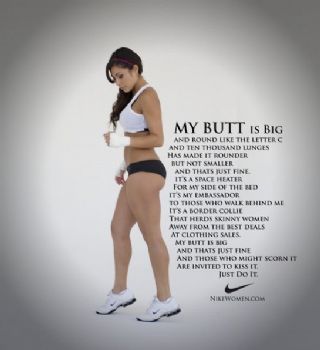 How do you like this new ad by Nike that embraces a curvy backside? Would you embrace and still love YOU if all of these athletic wear companies weren't making products to boost and enhance that area of your body?
So many are ALL consumed with the beauty and thought of a rounder backside. I just wonder how many would continue to genuinely love themselves if this weren't the case.....