Wednesday, July 28, 2010
This Thursday and Friday, I am having a garage sale. I been busy the last few days. I haven't had time to snack and have only been eating when hungry. So that is good. And the exercise - hauling boxes from the storage shed to the garage and running up and down the stairs to the basement. Lifting things, moving things - hmmm....think SP could put prepping for a garage sale on the fitness tracker??

The only down side is that I haven't been getting much sleep.

I'm looking forward to Saturday when I can relax and casually box whatever is left and bring it to a local charity. Hoping you are all having a fabulous summer. I can't believe July is coming to a close.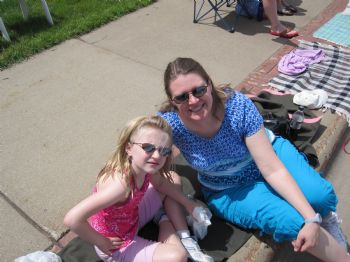 My daughter and I at a fourth of July parade in Brainerd.