Saturday, July 24, 2010
This morning I went out "early" for my long run. Today's early wasn't all that early, but for me it was. I finally got out of the house at 6:45. I still don't enjoy morning runs but did enjoy getting it over with by 9AM. I am still not a morning runner, my first 2-4km are usually required just to wake me up -- and are therefore relatively slow...
This route is nasty... its a pretty much gradual hill from sea level to a peak of 140m, descends back down to 40m and then up to approximately 65m before turning around and doing the whole thing in reverse!
After my run, I had a snack - of natural yogurt, hemp powder, chopped almonds and FRESH blackberries, served with a glass of cold brewed pomegranate green tea.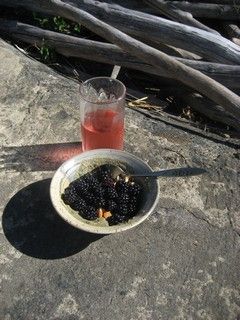 After my husband went out for his run, we got a geocache ready and then walked out to stash it... After hiding the new cache, the older two kids and I went for a walk up the hill and then a walk onto the beach to meet up with the other two...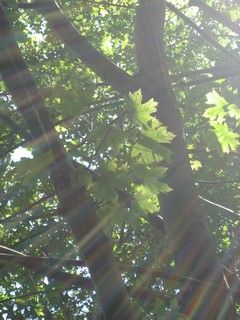 The following sign marks one of the public access points down to the beach.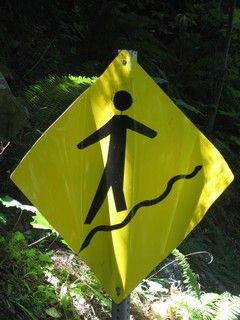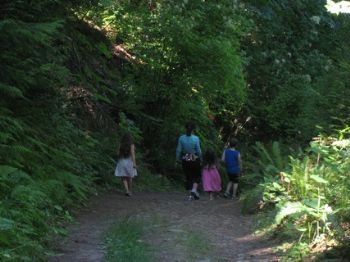 And some photos of the family on our journeys...