Fight Fat!
Friday, July 23, 2010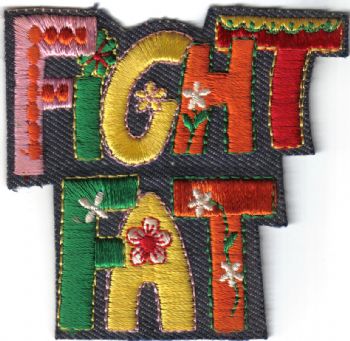 I bought this patch to wear on my jeans more than 40 years ago! Then I was too embarrassed to wear it because I was fat!
I put a magnet on it and hid it in my utility room on the 2nd refrigerator.
Now I proudly put it on my kitchen refrigerator but recently on my bathroom mirror, just as a reminder!
Stay on track! You can make it happen!
**edit: Now I don't want to put it on my jeans - I prefer to hang it as a constant reminder. Thanks for asking!
BTW, feel free to save the image if you wish to use it too.