I watched the Tour de France this weekend. But today, I am taking a tour de GARDEN :) Here is a little spin around parts of my garden.
I love Blue Herons and this large sculpture is by the front door. Framed here by the begonias.
This butterfly sculpture sits among the leaves of a huge grape vine. My dream is to line our driveway with grade vines and now that I am enjoying blueberries, perhaps a few blueberries.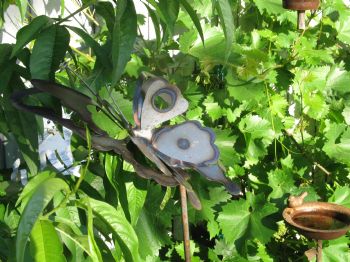 First year planting asters. These are below the leaves of the grapevine.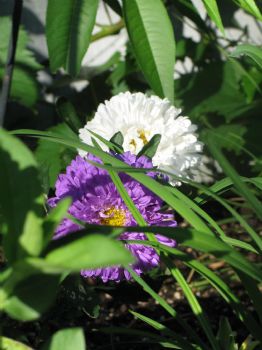 A rosebush that has not been eaten yet by the deer this year. This one changes colors dramatically throughout a bloom's life.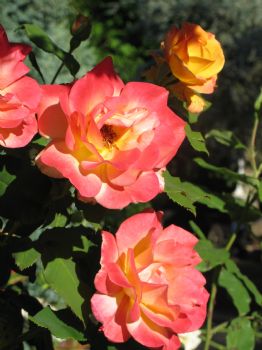 This is a small wildflower garden that I planted last year. This year it just went even more wild. I am enjoying the changes in colors as one group of flowers fades and another emerges.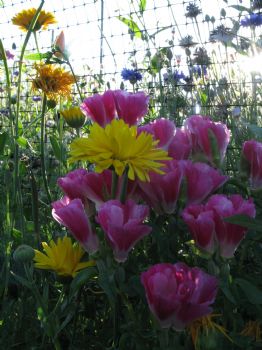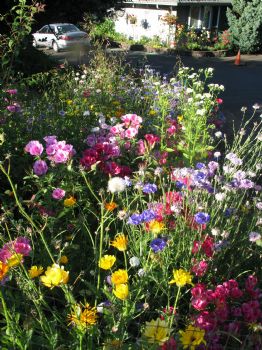 The kiwis are still pulling through. I'm hoping that we have a few fruit by the end of the season. Not bad for a rainy climate! The vine is super aggressive and the leaves are refreshingly shady.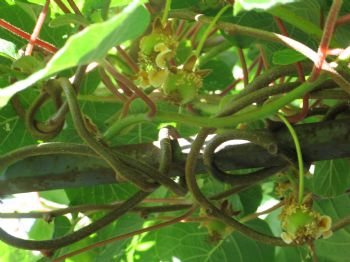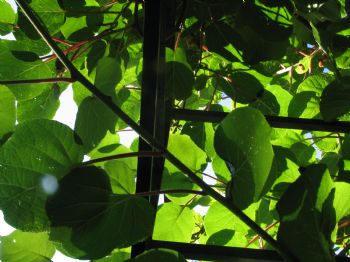 A little bit of ruby red in the garden :)
QUOTE: "We aim above the mark to hit the mark." ~Ralph Waldo Emerson
MANTRA: "just TRI it!" DBH May 2010
TRI-ing: A total of 99 days to train. Today is Day 56. Days til race #1: 43.
Nice walk with DH and the dawgs. Good read at the coffee shop.
PHOTOS OF THE DAY: My pups tug at my heart strings every day! Gotta love 'em and gotta include them both here:
MOSSIEY is our cocker spaniel. ROX is our yellow lab.