Friday, July 16, 2010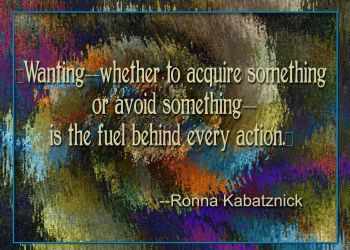 Reading that comment by Ronna Kabatznick struck me. I have been pondering it for two days now. It is the simple truth of our existence. Mindlessness is the habit of not paying attention to what kind of wanting is taking place (usually covertly) for most of the things we do.
It is important to practice paying attention to what is underneath even the slightest of actions, as a means to finding an inner awareness that can make life more meaningful and help avoid rash and impulsive behaviors and decisions.