Saturday, July 10, 2010
So yesterday we had our informal staff meeting which included naturally baked chips, chicken thighs, chicken breasts, steaks, pork chops, mushrooms & cole slaw. I ate my stak which was cooked to perfection. It only needed A-1 steak sauce. I always ruin a good steak but I was a trooper and ate on without the steak sauce. So delicious! I ate half & took the rest home for scraps for my doggie. He was well pleased! lol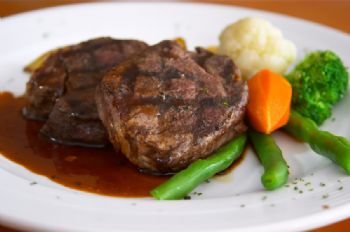 Anyway, the meeting was about us taking every other Friday off. We will switch out with another employee so we are not understaffed but still enjoing the summer. I am so STOKED! I am even willing to give my co-worker, who by the way too off yesterday, next Friday to start. How angelic am I?! I know I know hold the applause cause I almost was going to take Monday off but I've been given this olive branch.
Although the office was in no danger of burning down yesterday we had just got the grill started so we were not able to offer them anything. They made light of it & joked with me & the rest of the staff. lol
What an awesome way to start the weekend!
God bless & enjoy Saturday!
These are the Good Times. . . . . .








Dee