Tonight I gathered my courage and climb down and up my stairs…. Doesn't seem like an achievement, does it?
Well, after my stunt on my way to the pool one month ago, and being in a cast until last Tuesday, it is my MAJOR achievement of the month. The whole process took me a good 5 minutes. The way up was extremely tricky. I have never liked stairs where you can see through them, and my fear was bigger with my crutches and my gimpy leg.
I still have a splint and my cruchtes, and two oedemas on each size of my ankle… You could think I like when things match. Sometimes I wish they match, but I have to confess to my great shame that I did a terrible fashion faux pas the day I fell.
You would never imagine when you go somewhere that an accident could happen and you will end up in your undies. In order the nurses could put a cast on my leg, I had to take off my pants; once the cast was on, there is no way I could wear on my tight pants again. Remember I was going to the pool, so here was my "undies"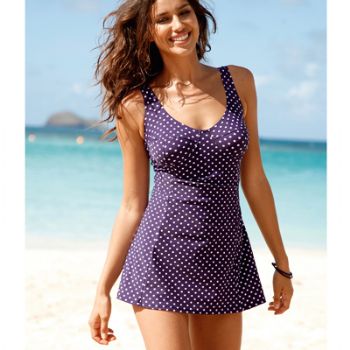 Here was my T-shirt.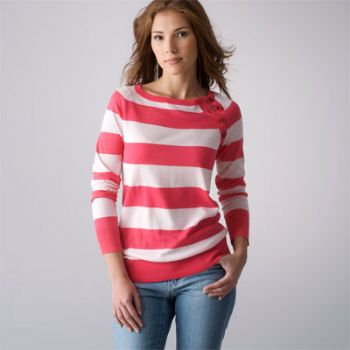 Now picture the two items together if you can without getting your eyes smart. Yes, purple-white polka dots, and grey and flashy red striped fabric, that's how everyone at the hospital and on my way home could see me, as to top it off, after the hospital, I had to go to the drugstore to try on the crutches, at the worst possible rush hour of the day.
It doesn't explain why I have stayed hidden in my house since then, although it was good reason enough!
The main reason is I hurt, and I have never managed my way with crutches, and don't think I will.
The saying "one step at a time" has never come so fully into play till now.
On the plus side, it seems that I haven't put on weight. My pants are loose. I have been carefully tracking my meals on the SP tracker for lack of fitness minutes.
I have been having ups and downs, and I am on an emotional rollercoaster—it is not easy not to be able to do a single daily task when you are usually always very active and independent.
A few days ago, I cried after watching a video of my garden; I had spent so much time in, and it has been shamefully neglected—DH doesn't seem to care for it all, and I have to battle to get him water it; battling to have him weed is a lost battle, and would ask me too much energy.
That's why I am so happy I could climb up and down stairs. I have 3 flies of stairs to reach my garden, I now have to find a tactics to weed it with my hurt foot.
Advice of the day: watch your step (and your undies:D)! And walk whenever you can, you never know the next time you could walk again. You might be a "couch potato" not out of choice, but necessity.
Seize the chance you have to be able to walk, and go wherever our feet can carry you.