Friday, July 09, 2010
No not the sounds of me jumping up & down from working out or from losing 2lbs. No my sweet boss has decided to grill us some chicken & steaks on him & turned on the oven & guess what? You're guessed it! The fire alarm went off. The sound is annoying if nothing else & the fire department came & that's the shame. They might've been a real call & they were here. Anyway, it was an honest mistake & one we will not let him live down. lol
Today I got up at 3am to go & do laundry. I had my mp3 player on & man, I was movin & groovin to classic gospel music the Hawkins family & Near the Cross & man I was refreshed! I finished the laundry, took my son to work, fed the ducks by the pond & made it in to work. Even tho that darn idiot box was holding my attention, I told it NO & let go & got goin. lol That's what I am starting to be more vocal about my downfalls, "NO!" My final answer. . . . What's yours?
Today, I am doing Push/Pull & maybe Tae bo if I can tell that enticing bed, "NO!" Then I am on my way. I am sleepy & a nap is in order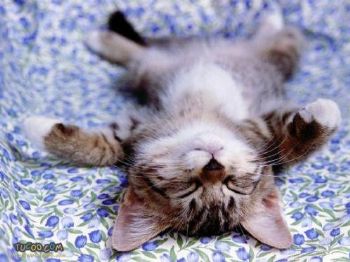 I just had a cup of Keurig coffee its gourmet Caramel Delight. It was very refreshing. I also brought watermelon & Dannon Light & Fit Blueberry yogurt. I don't wanna get too full or else I will nod off. . .lol
God bless & enjoy your weekend!
Dee