Thursday, July 08, 2010
I thought it would be fun to take some cliche pictures of me with my old size 24W jeans... I'm still amazed that those jeans used to FIT me!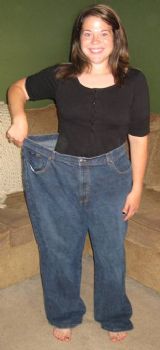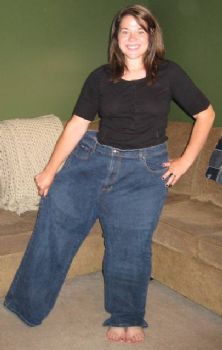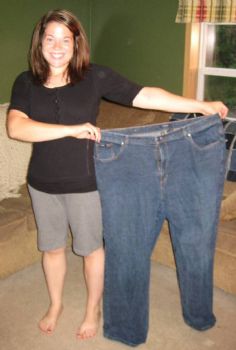 This one is with my jeans quilt... I cut up all my jeans as they got too big on me, and made this (very heavy!) blanket :)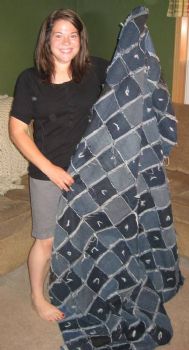 100 pounds down!