Thursday, July 08, 2010
Well I really have a hard time walking alone. I want to have other people to walk with and I get the walking done. I went to the mall yesterday and every time I kept up with someone I chatted with them but then they would be done and have to leave. I then went over to my friend Esther's house and we walked another mile. So I did 6.62 miles yesterday. And I took it off after that because I was so tired. I am going shopping with a friend today for the bra I need to wear for the wedding I am attending next week. But I just feel kind of sore.. I am going to walk today but maybe without the intensity that I did yesterday.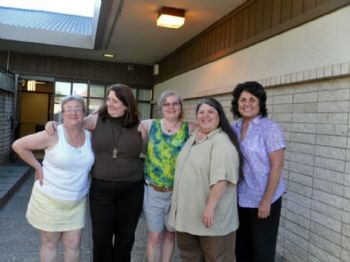 these are the women of Spark who met with me the last Tuesday of the month.