Tuesday, July 06, 2010
I anticipated just writing about the fitness goal I reached Thursday. However, I believe this blog is going to go in a different direction.
First the goal… to deadlift 200% of my body weight.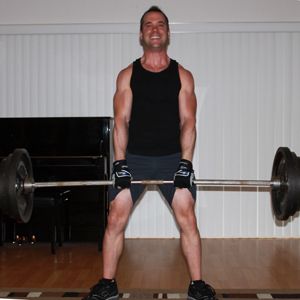 My weight is fluctuating between 158 and 160 lately. So I racked up 320 pounds on the bar. I was able to do 4 sets of 4 reps at 320 pounds. Yay!!! I far surpassed my goal! So, I was excited and started thinking about where I should set my next deadlift goal. 250%? 300%? I realize that 320 pounds is not very much for some people, but it got me wondering… "How high in weight do I really want to go?" What is the threshold where the risk of injury is too great for me?
I thought about it over the weekend without really coming to a conclusion. However, that changed today after speaking with someone at my work that has endured numerous back surgeries and YEARS of pain. As he shared with me, I saw the pain and regret in his eyes. Although he is OFTEN in physical pain it didn't seem that the physical pain was what bothered him the most. It was all the opportunities that he had missed to spend time with his family. You see, he cannot even sit for an extended period of time. So activities like dance recitals, movies, sports events, etc. are often off limits for him. As he continued sharing his thoughts, my heart broke to see the impact a back injury can have on a family and life. He concluded by saying that he wished he would not have done stupid things to put him at risk of injury. He encouraged me not to put myself at risk either. It only takes one mistake to injure your back severely.
Needless to say, I WILL take his advice. So, I am not moving forward with a deadlift goal at a higher weight. In fact, I may do away with many of my heavy lifting goals. When I started this fitness journey, one major reason was to be around longer for my daughter and ensure I am in good shape for her. With her in mind, I want to ensure that I take care of my back and joints so I can enjoy good health for years to come.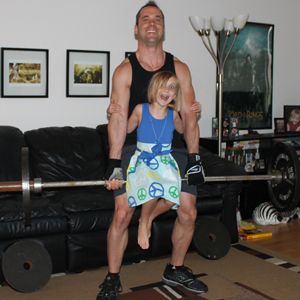 To my friend… THANK YOU! My family appreciates your advice and willingness to share what you are going through. I will continue to pray for you!