Sunday, June 27, 2010
Well, I did the Freedom Fest 5k yesterday morning and I absolutely loved it! I had a couple friends that did it with me. It was a first for all 3 of us. We stuck together for 1/2 mile then we each split up and went at our own paces. Everyone there was so encouraging. Everytime I approached a water station they would be cheering me on which made me push myself even further. It was a great first experience.
I took my iPod along with me but never even used it. I was just enjoying the scenery and my surroundings. I think I'm definitely addicted. I've never been a big fan of running, but I believe I am now. I feel like I've really accomplished something and overcame some of my fears. I have been wanting to do a 5k for quite a while now and now I've done it! I'm so proud of myself. I would have NEVER EVER even attempted a 5k if it weren't for Sparkpeople and all of the wonderful inspirational people and stories on here. I thank everyone here on Sparkpeople and Twyla and Jennie for coming along with me. This community inspires me to do great things. I will be on the lookout for the next 5K in my area.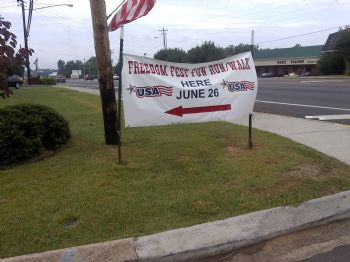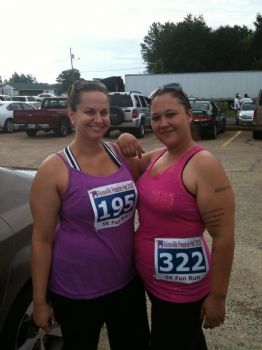 Twyla and I before we started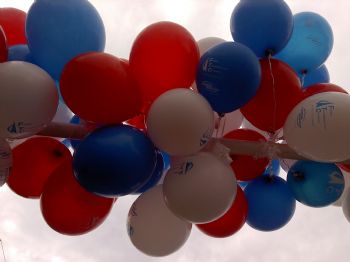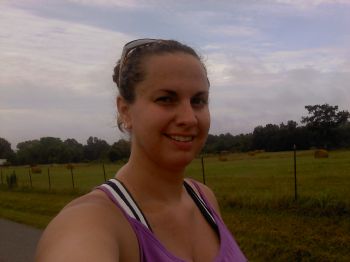 ME!-Midway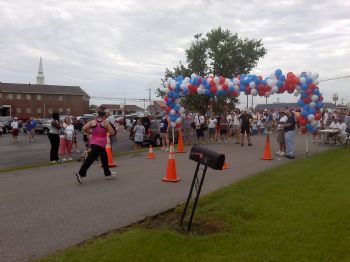 My cousin-in-law (Twyla) finishing-I'm so proud of her!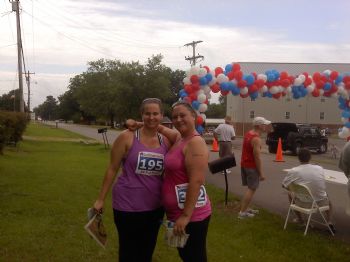 Twyla and I after we finished