Monday, June 14, 2010
We all know that caterpillars crawling on the leaves in a garden become winged beauty in the form of butterflies. How amazing to think that such a stunning creature was once so very different in form; from crawling to flight. The caterpillar eats plant leaves for nourishment, shedding layers of skin as it grows. As the weather cools, the caterpillar creates a hardened case around itself, which protects it from harsh weather, and becomes a chrysalis or pupa. Within this protective shell, the caterpillar is transformed into the butterfly, emerging and ready to fly away.
A monarch caterpillar...
transforms into this butterfly.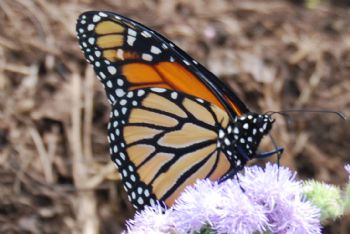 An orange sulfur caterpillar and butterfly: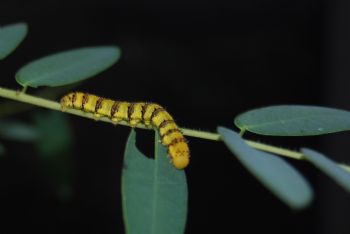 The black swallowtail metamorphosis: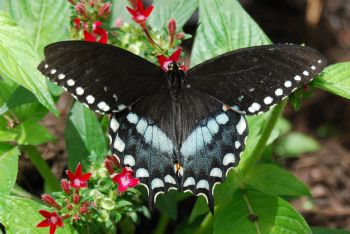 So where am I in my transformation? I truly think that as humans we exist in each of those stages simultaneously. Nourishing ourselves and fueling our bodies as does the caterpillar. Protecting ourselves from harsh health ailments by exercising, drinking plenty of water, and continuing to make wise food choices. And emerging in our butterfly beauty as we encourage and support each other. Butterflies represent new life, and we all have the opportunity to create a new and healthy lifestyle for ourselves, becoming those butterflies.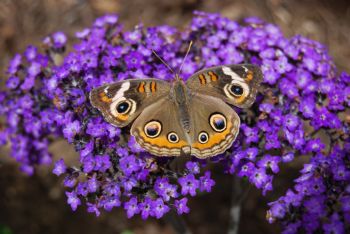 Buckeye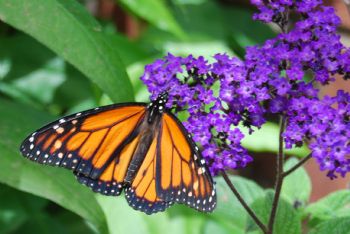 Viceroy
On a final note, many heartfelt thanks to all of you who have extended such kind words and prayers for us upon the recent death of my mother-in-law. I like to think that she is fully a butterfly now, no more hardships to overcome, no more protection needed. She is completely free, as butterflies should be, filled with joy in her new life in the presence of the Lord in Heaven.