As promised, here are some pictures of the lovely garden that I visited with my parents last week. It was a perfect weather day: blue sky, 70s with no humidity, breezy, sunny. And roses upon roses!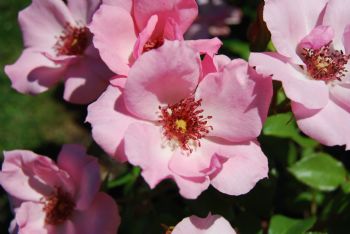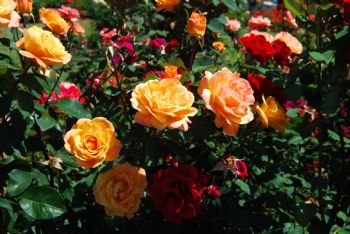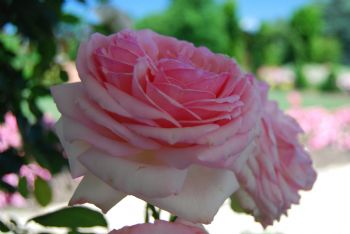 This is by far one of the most beautiful roses I've ever seen, they way the petals come together in the center is stunning.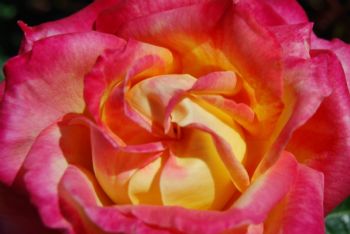 The sky was an azure blue that was a breathtaking backdrop for the flowers.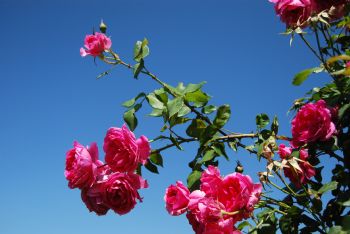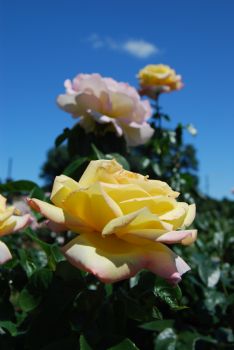 The pollinators were busy at work among the roses, as well as the other smaller gardens. The purple flowers are foxglove, but I can't remember what the orange ones are.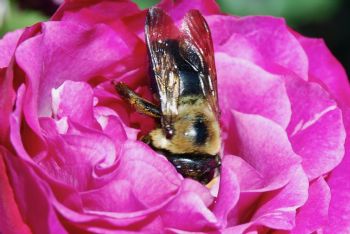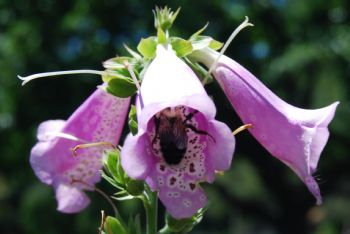 Here's a clue as to what state I was visiting...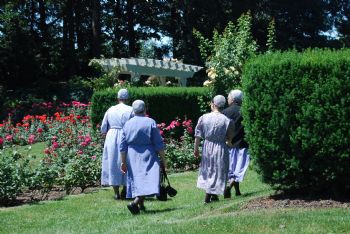 I think I'll save the butterflies for another day. But I want to leave you with this thought. There are thorns among the roses, though you'd have to look hard in my pictures to find them. Isn't it interesting that I focused on the pretty parts and not the thorns? But they are there. And we have all faced those thorns on this journey to healthy living. Those temptations to slip back into our old eating habits and lack of fitness. And the other thing that I didn't take pictures of were all the gardeners there who were pruning, mulching, weeding, feeding, and watering those flower beds.
Our bodies can be like these beautiful rose gardens, but we need to consistently prune them by exercising, feed them healthy foods, weed out those nasty habits that want to continually plague us, and yes -- water, water, water!
So to all my fellow roses....we can do it! We can be that rose garden!