Thursday, June 10, 2010
Totally not a fitness update, but I have been busier then a one-armed wallpaper hanger these last two weeks.
Daughter left too grandparents for a week and we totally redid her room. If you are into decorating and home stuff, you can check out my other blog for photos of her completed project:
simplyrooms.wordpress.co
m/2010/06/10/daughters-mod
ern-bedroom-blue-and-chocolate/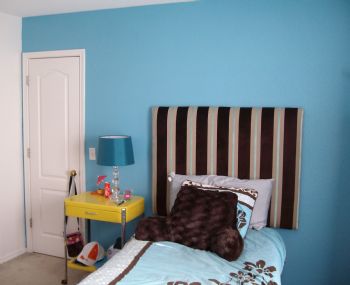 Son is off to Space Camp in Houston (is to be picked up on Sunday - when daughter leaves for one week of herpetology day camp at the science museum) and I've been re-doing his room while he is gone. I'll update with a link when it is done or just keep a look out on the Simply Rooms blog.
Completely nothing beind done on good eating or exercise. I'll post about why in a few days but for now I'm taking a break while thinking over what I need to do to get back on track while WANTING to get back on track and stay there...