Friday, May 28, 2010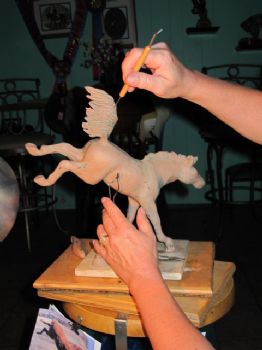 I am designing and creating a sculpture for the Bluebonnet Equine Humane Society. They cover Texas, Oklahoma and Arkansas. There is a page on Facebook that shows the whole process from design to completion. The piece will be auctioned of at their Expo show this fall. Please have a look and tell others. This is a great organization and they help allot of horses. I have a foster horse myself.
"Purple Donkeys" on Facebook. Have a look!