Thursday, May 20, 2010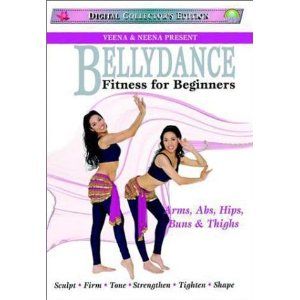 Over the weekend I went to the library and ambitiously checked out a couple of workout videos. I've done a Veena & Neena Belly Dance video in the past and remembered enjoying it so I decided to see if it was as fun as I recalled.
This DVD focuses on arms, abs, hips, buns & thighs which are all problem areas for me. The exercises were all belly dance inspired so the exercises didn't feel like a chore. The twins don't linger on a single move for very long either.
This DVD made my arms ache but since I am not very limber I had to modify some of the ab exercises which are pilates inspired. The ab exercises are on the floor too so if you have issues getting up from the ground easily, or do not like pilates, this DVD probably isn't for you.
Unlike the DVD I worked out too in the past this one was not cardio intense. It's strength-training lite. The music is fun but I don't feel like I achieved a good workout from this DVD. I'll have to find the one I did before this one.
I bestow upon this video 3.0 out of 5.0 (a score arbitrarily made up by me).