Gonna try this a little differently this week. Yes, I have a to do list. It looks like this:
1. Read SP EVERY day, write in nutrition and exercise - Monday, Tues, Wed, Thurs
2. Renos: get paint for 3 rooms, buy baseboard for w.c, pick up some supplies, order new front hall tiles, Paint w.c. chest, buy w.c fan - got some stuff Monday, painted chest Tues, got paint and fan Wed,
3. Garden - buy and plant annuals - Done
4. Buy healthy groceries and cook healthy meals - Mon, Tues, Wed, Thurs,
5. Job Hunt - Monday - done.
6. Practice Guitar, go to class Wed. - practiced Tues, wed, class - wed.
7. Yoga every morning - Mon - done. Tues - class , Wed - no, Thurs - class,
8. Yoga Class - M, T, W, Th, S - Tues, Wed, Thurs.
9. Taxes - follow up
10. Spend time with Friends and Family= out w. friend for lunch Thurs.
11. Plan trip to ashram
12. Go to Buddhist Centre- yep
13. Go for monthly ART for my hip- yep
14. Clean fridge, clean out one thing - drawers, cupboard, basement, garage, shed
15. Drop stuff off at St. Vincent de Paul
And I also have an intention. As I go about my week, to be as relaxed as possible, to stop and smell the lilacs, to be at ease, to be present, to be calm, to feel alive, to laugh, to enjoy, to
try not to spin in circles, to stop to put on nice music at home, to sing, to read, to breathe, to think of others, to be compassionate and kind, to do for others, to appreciate, to take the time to say something nice as I go about my day, to go for walks, to meditate.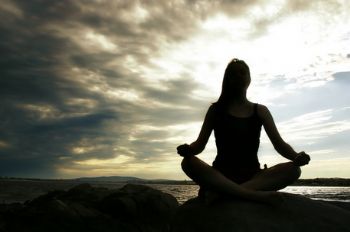 AND - to eat when I am truly hungry, to eat with the intention of being in full view of others, to enjoy what I eat.
To be Mindful.
This is going well - when I want to eat - especially snack, I am stopping to think for a few minutes to ask myself if I'm really hungry.