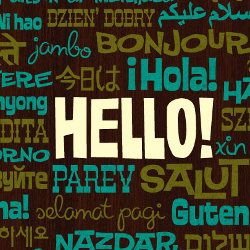 Hello again, Sparkpeople people! I hope you're all doing well.
The past couple of months have been very up and down. The doc increased my meds to help a bit more with my depression, and I've been intermittently going to therapy. He assures me that I'm high-functioning and smart and far better off than most of his patients. In some ways, that's reassuring; in others, not so much -- because if I really don't have it that bad, am I just sort of crying over nothing?
But, whatever. I'm working on getting better, and that's what matters.
Eating is still going well. We're keeping lots of fresh veggies in the house, have vastly reduced the amount of sugar we have around, and we've been having the fruit smoothies daily for two months now. It's pretty awesome, and our grocery bills haven't even gone up by that much. (All the sugar money goes to the frozen fruit, you see.)
I haven't really been losing any weight, because I haven't been exercising, nor really tracking my food. My walking partner has asked me a couple of times to go out walking with him, but my laziness has overcome my desire to get slimmer. I plan to change that. Next week. Yeah, next week for sure, right?
The only real bummer is the periumbilical hernia I was diagnosed with a year ago. It's getting worse -- growing, making my stomach sore, and impacting my sleep and my quality of life at this point. It's contributed to one of the major factors in my depression; namely, that I feel like a broken-down old man and I'm only in my thirties. Years ago, i injured my back and leg pretty badly, and it never fully recovered -- I have nerve damage in that leg and if I ever had to run, I'd go down like a ton of bricks (literally, cause I'm overweight HA HA GET IT). Add the stupid hernia to this, and I'm hobbling around the house feeling twice my age.
I know this stuff is in my power to change, but I just get in the unmotivated spiral where changing it seems too hard, so I ignore the problems and numb myself with sedentary activities, which of course only makes it worse... and so on. You see how it goes. It's a poisonous way to live, but some days I feel like getting through the day is about all I can manage.
But I look back on where I was when I was doing Spark consistently, and I really liked what was happening. I saw real results. I felt better, looked better. Why wouldn't I continue to do that? And yet I look back on my blog entries over the past year or so and it involves a whole lot of starts and stops. Starting over can be so exhausting. And yet, I don't see what other choice I have. Give up? Doesn't sound too appealing. Ladies love Captain Give-Up! Check out these guns! Blammo! Oh wait I have no muscle mass because I gave up. Crap...
Anyway. The hernia thing has to be addressed; I was reading some testimonials from people urging others not to wait to get it fixed, and realized that it's been a year since I was diagnosed. I don't want it to get worse. I don't want to have surgery, but then again I don't want to have emergency surgery either, which is probably where I'm headed if I don't get this fixed. I mean, it might never get bad. But then again, it might. I've got enough problems without that kind of anxiety.
But to counteract all this mopey hullaballoo, I do want to mention something very positive that happened. I make my wife lunches every day so she can take them to work. Usually, I make her some rice and vegetables, or leftover soup or pasta, and sometimes some oatmeal. I don't mean bland old packaged oatmeal; I'm talking about slow-cooked steel-cut Irish oats with some dried berries, milk and a bit of peanut butter for savory awesomeness.
Her co-workers, who are admittedly jealous because her husband makes her awesome lunches (smug apple-polishing motion) kept asking her, "why oatmeal? Isn't that bland?" "Not the way he makes it," my wife tells them. Apparently one of her co-workers also brought her own breakfast, but she was eating the nasty pre-packaged oatmeal that comes in the little packets. After seeing what my wife was eating, she switched from the sugary crap to much tastier and healthier steel-cut oats. So, for one brief moment, I was a genuine Sparkperson. Or something. Well, I thought it was nice, anyway.
I hope all of you are doing well. I always appreciated your comments, and I've enjoyed reading all of your blogs. I hope things are going fantastically for you and that you're working toward your goals. I hope to see you around. Cheers.