What's Your Excuse. . . .
Tuesday, May 04, 2010
So I got up early & meditated & read the Word as I do on daily basis. I did my yoga & kickboxing workout, I'm getting my walking done in spurts here at work. Now my problem is, I ate cookies for breakfast! HUH! WHAT?! I know, I know, I finally got over the crook, it still aches but I can't go heavy on the weights yet but I'm doing well. So why for the life of me, did I buy the cookies & why did I have 2 Keebler Fudge Stripes for breakfast with a tall glass of milk? Yes, I do eat cereal for breakfast but I wanted cookies. So what was my excuse? Well I won't eat anything else for breakfast but then I gobble down 3 donut holes. YIKES! I did leave some in the box, okay but still. If I can exercise my mind & my body, why can't I for the life of me exercise self-control? I have pondered of this for the last couple of weeks. Some times I don't have to have anything sugary, then BAM! I load up on the sugary carbs. So my question to my Sparkfamily today, what is your excuse for over-indulgence or not working out?
Did you see that I did do 30mins of yoga & 50mins of Kickboxing & almost done with my 30mins of walking so does that justify me? NO!
God bless & Enjoy Tuesday!!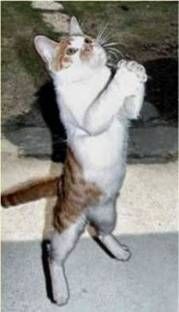 Please your comments are needed. . . .
Dee