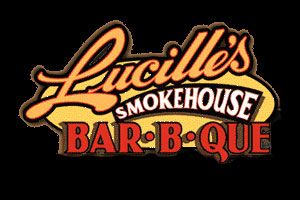 I haven't blogged in awhile but today was a great day to start. I am back on my road to fitness and have been doing really well to the point where I have been gaining confidence about what good decisions I have been making when faced with that four letter word....FOOD! My number one munchy was Doritos.

Doritos and me go way back, it was an all day any time of day snack. After going cold turkey I have reached a whole month without so much as a whiff of my cheesy crispy friend but the best part is I don't even crave them. One point for me! I go to work armed with fruit, oatmeal, cranberry juice in case I need something just a bit stronger than water. Another point! I had a weakness for energy drinks to perk me up in the morning or afternoons and I was on a quest to try them all.

II now drink green tea instead of stopping at 7-11 on my way to work for my caffeine attack. My lunches have been well balanced and I feel good. My coworker offered to buy me lunch yesterday at first I said yes without really thinking it through since I was hungry and didn't have time to pack my lunch but then my second thought had me thinking about hidden fat and sodium. Yikes...just take a moment to breath Chris and choose something else. Instead I opted for the Cranberry Walnut salad from Carl's Jr. which is a new weakness. It's sooo good and for dinner I had a really good sandwich filled with turkey breast, lettuce and tomato on honey flax wheat bread that I made myself. I wouldn't have traded it in for a burger, no way.

Another co-worker has been promising to buy us lunch and finally decided today would be the day. He wouldn't say where but was going to surprise us and surprise us he did. He came in and placed a really big box and a bag on the conference table. I leaned over trying to see where it was from but all I saw was the coloring of the name but couldn't read. It looked a lot like a restaurant called Lucille's. Some may know but if not it means one thing BBQ....OHHHH NOOOOO! I was really hungry by that point I didn't want to spoil my appetite so I had ben drinking water and had eaten an all natural fruit strip but that wasn't cutting it. He spread all the food out on the table which consisted of: babyback ribs, bbq chicken, bbq beans, grits, sweet potato fries, biscuits with a delicious apple butter and last but not least one of my nemesis Macaroni & Cheese. My co-worker looked at me and asked with a smirk are you going to eat or do you want a salad. After my eyes were firmly back in their sockets I slowly sat down and started to calculate. What am I gonna do What am I gonna do!!!! Ahhhhhh I want it allllll!!!!
So after my out of body experience where I jumped on the table and dove into all the fatty goodness I reached for a piece of chicken and peeled the skin off. Ok not so bad. Then I reached for a rib they were small and thought I could have another. They are smoked and weren't slathered in sauce. Umm not too sure about those, it's getting tricky. I put half a serving spoonful of beans. I reached for the grits because everyone was saying how good they are. Ok, a tablespoon of those. I passed on the bread and biscuits with apple butter which took willpower because I have had those before and could hear every one of my taste buds cheering thinking they were going to have it again. Not today buds. I grabbed about 10 of the sweet potato fries. A little voice in my head telling me it's not a french fry and they are baked not fried. Wellll maybe your right. I was about to start eating when someone handed me...drumroll please... my old pal and faithful companion who was there for me through thick but never thin...Mac-N-Cheese which I had forgotten about because they were on the other side of the table. I held it, smelled it, looked at it seeing the cute little elbow pastas all snuggled together hugged by all the cheesy goodness. Oh the color an orangy yellow reminiscent of a sunflower.
Ok I could be exaggerating the color just a bit but that's how perty it looked. By this point I'm drooling and so hungry. I'm hesitant to start because I know myself and self control is nowhere in my vocabulary at this moment. I start with the chicken chewing the 1st couple of bites 25 times. I'm going pull out every trick in the book and learn a couple new ones along the way. On to the beans, they are ok I have had better so it was easy to eat just few spoonfuls. I taste the grits, I agree they are tasty kinda reminiscent of tamales at least this version. I'm Mexican so something that tastes like tamales is right up my alley. The ribs luckily didn't have much meat on them which was a lifesaver. Normally, I'm not much of a meat eater but lately it seems to be everywhere and I want it.

Everyone else kept digging in because there was a whole tin full of them and there I am holding my bone as if it's my sixth finger. The sweet potato fries were sitting right in front of me. A tin filled to the top with them. Conversations are flowing around me, we are all laughing and my hand kept going in...oh oh how many of those have I had? Let's see there were 10 on my plate I reached for two more two more times. Yikes!!! I'm cutting you off before I cut it off. I have tasted everything except for my mac-n-cheese. I'm scared, I'm strong, I'm weak, I'm in control and I'm a fat girl with cheesy pasta on her plate. I stab three little elbows with my fork hesitant and thinking I shouldn't even dare because once you go in you might never come out. I hear Petunia which is what I call that little fat girl voice in my head saying go ahead when is the next time your going to have this, eat it and then get a little more. So you skip dinner to compensate. Ay yay yay...ah what the heck it's MAC-N-CHEESE you doof. I notice it got quiet and I look up everyone is looking at me. My friend is smiling because she knows what going through my mind since she is the one who introduced me to sparkpeople in the first place and knows mac and I are homies. I make a joke we laugh and I eat it. You know after all that, IT WASN'T EVEN THAT GOOD!!! Don't get me wrong it was good but it just was so fatty tasting. So I stabbed a couple more just to confirm my first thought and yep same thing and that was as far as it went. Someone asked how the mac was and my friend says to ask me since I'm the mac cheesy connoisseur and I was honest and said it was alright. As I'm clearing my plate I can't believe it was still there.
After my meal I had a cup of green tea and reflected on my lunch. I feel like I won that battle

but the war rages on. I know I can't hide from food especially in social gatherings but the old me would have eaten till I was stuffed to the gills then probably would have felt like throwing up or definitely with a stomach ache.

Yet, I felt normal and still had a small dinner salad with low-fat vinaigrette. I know had I skipped dinner Petunia would have been searching the cupboards for something and would have found FAT!