Thursday, April 22, 2010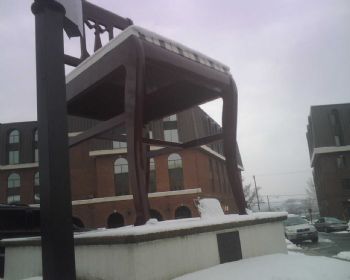 This is the famous BIG CHAIR in southeast DC...If I don't lose this weight I may need it to sit down on...lol!
Losing weight can be a journey if there are forces against you such as health, age, routine activities. This is a chronicle of my journey through SparkPeople. I am an aspiring author with several manuscripts waiting to hear a yeah fron an agent, editor, publisher... My goal is to get back to my pre-pregancy weight of 176, but at least to what I weighed before I had my second son which was 186.... I'm 5'9" and believe I can do this!