Update on Heath
Sunday, April 18, 2010
You've been so kind to ask about our little grandson, Heath, to keep him in your thoughts and prayers. I am so pleased to tell you that he is improving day by day. He's gained back the weight he lost. He's much more secure and far less clingy. His eyes even seem to be less crossed. He dances soon as music is played, claps, and freely gives away kisses, both the spitty, slobbery kind and the blow-me-a-kiss kind. And every one fills this Mawmaw's heart to overflowing. What a joy he is, especially in light of the trauma he has endured. We had the great joy of visiting him at his grandparents' home this afternoon after church, where he lives with his dad. They are wonderful people and we are so thankful for their influence in Heath's life. I wanted to share some updated photos of our little man with you. Again, thank you so much for standing with us in prayer over him. I appreciate you so much!
Here's Heath with Bill, a very happy PawPaw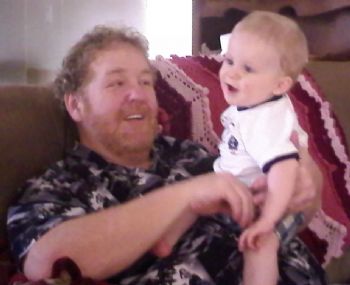 Somehow, by sleight of hand, Heath wrangled Grandpa's glasses out of his pocket.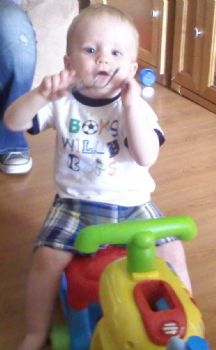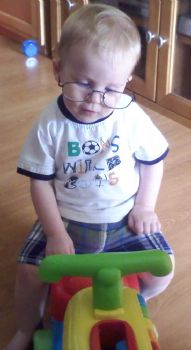 Auntie Melly and Uncle Billy were loving some time with their nephew