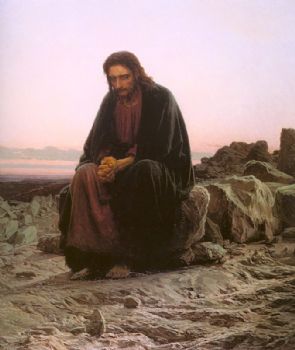 it's been a while now since i abandoned this umpteenth attempt at sparkpeople and healthy living once again... it's probably been 2 or more months since i last logged on. and i truly hate doing this... i hate starting over. i hate failing. i hate trying. i hate it. i hate it. i hate it.... but i gotta try again. because death is the only other option...and that's a notion that's not too far-fetched anymore.
while i was out running errands on thursday, i was coming out of a starbucks and began to experience chest pains... now i've had chest pains before, but they're starting to come more often than ever. and they hurt now and don't subside as quickly as they used to. then, i did a really stupid thing. stupid and insane. i ignore them, got behind the wheel and drove. i uttered a quick prayer in my head to ask God to please help me, to please make the pain go away. and they eventually did... but what if they didn't?? what if i killed myself and/or someone else on the road if my chest pains became a full-blown heart attack?? what if i just keeled over at the starbucks and died?
the coroners would have to rule it a suicide. it may not have had the makings of dramatized suicides... no razors to the wrists, no carbon monoxide inhaled, no self-poisoning, sticking my head in an over, carrying weights to a swim or jumping off the Golden Gate Bridge... but it'd have been suicide. suicide by skipped exercises, by too many donuts, huge portions of drive-thru fat-ladden slop... suicide by negligence, suicide by choosing to self-gratify instead of self-care, suicide by choosing a life of inertia over energy.
and i'm not even 30 yet. i've no kids, no property, no legacy of any kind. no accomplishment or service worthy to present before the judgment seat of my Lord, so that i might say i served him well. and what of my mother? how could i be so selfish as to leave her with the costs - financial, emotional, physical - of having to bury her daughter?
i've been mulling the idea of re-starting my journey w/ spark for a while now... maybe the last three weeks. and i don't know what led me to go thru the ignored spark emails that've collected over the past two months. i just wanted to collect points for each email... but one caught my attention: a blog posted by SKINNYME82, about her friend who died at only 49 years old because of an unhealthy lifestyle. and it just kept reminding me of me... where i could be not too long from now. and i can only hope that this is the last time i have to restart... but if it isn't, i'll never hesitate to keep doing it as long as i still live. because again, death is not a considerable option.
----------------------------
--------------------------
--------------------------
------------
below is the reply i posted on SKINNYME82's blog. i'm posting it here for my posterity so that i'll always remember.
thank you so much for sharing this... your love and grief for your friend is evident, but i'm so blessed that you pressed though it and shared this warning.
i know it's nearly a month since you posted this blog, so it might seem strange that i'm just writing to you now. as it often happens with this struggle to lose weight, i've been on a long, long hiatus from my path and been vacationing in denial... i stopped weighing myself, stopped watching my portions, stopped tracking my food, stopped even entertaining thoughts of exercise. and lately it has taken it's toll... not just the usual not running fast enough, running out of energy quickly, sleeping too long struggles that i've come to see as normal...
yesterday, i had major chest pains... and they wouldn't go away. it took all the prayer i had in me and God's grace that i didn't collapse and die of a heart attack yesterday while i was out w/ these chest pains. but i ignored the small signs so long, that i just don't know what i would've done if...
anyway, going thru my inbox for spark emails, i came across your blog... and it truly woke me up. i can't pretend there isn't a problem anymore or pretend that i'll be ok with dying. i don't even turn 30 until may 31... i don't have any kids yet, nothing to present before God as my service here on earth if i should meet him. and i just can't keep refusing to take care of myself anymore... esp not after reading about your friend.
thank you for your candor. i'm sure your friend was a very lovely person who'll be greatly missed. but i can't help but feel angry for you and the other loved ones she left behind. because she ignored her own body, because she chose to self-gratify instead of self-care and because she didn't care to do the work, she cheated you all and God of the light she brings into the world. and even if i don't know either of you, my life is jolted by your message... because i only hope that it isn't too late for me.
thank you again!