Thursday, April 08, 2010
Alright, so here's the deal. I'm done with you. Our relationship is over. After working out for 3 weeks, every morning I look to you to see a number less than the day before. Every day you beckon me to come to you and then you disappoint me gleefully yet again. I am done with you scale.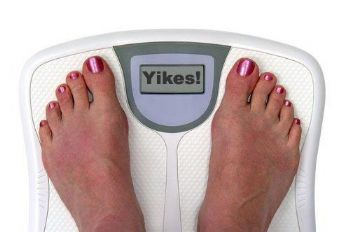 I have looked to you for approval and validation for years, wanting you to love me back, wanting you to tell me how good I've been, how wonderful I am. And then when you don't, I let myself slip off into the abyss. Well, I finally figured it out. I don't need you. I don't need you to tell me who I am or whether I've been good. I don't need to let you toy with my emotions. I am responsible for my actions. I go to the gym every day for me. I will not let your response or lack thereof to derail me again. No longer. I will move forward, I will continue, I will strength train and I will be fabulous. In the end, you can fall in line with everyone else or you can hit the road. You will not affect me.
I've totally had enough of you. So toodles!