Sunday, April 04, 2010
I took my window over to my son's house on Friday and he constructed a wooden frame for it so that we could install it properly in the coop. I would not have been able to make the frame for it the way that he was able to create the pieces with his table saw. Then, my daughter came over yesterday and we were able to get the front window installed and most of the siding on the chicken coop. A big thank you to both of my kids for their help with this project! Photos of our progress so far are as follows:
South End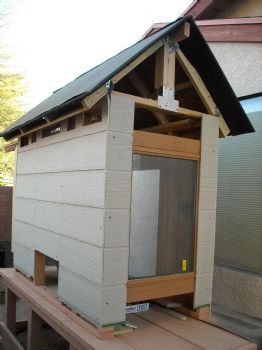 North End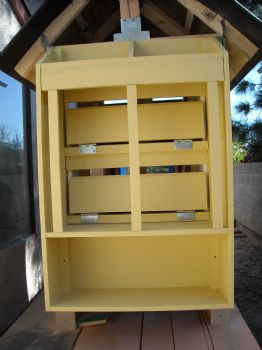 East Side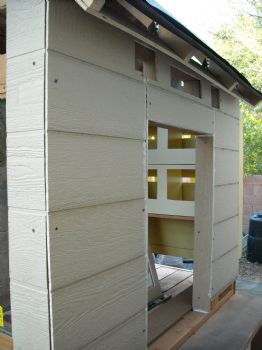 West Side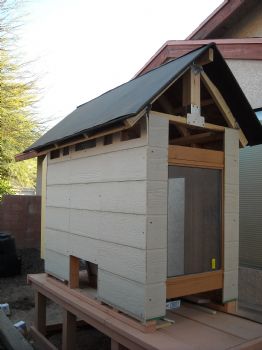 Inside View of the Nest Boxes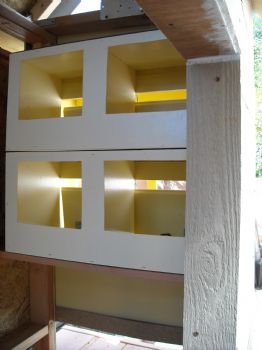 Outside View of the Nest Boxes before installation of siding and doors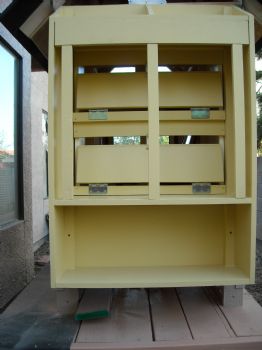 The shelf below the next boxes will be a small cabinet for keeping a few supplies (a girl can never have too much storage space.)
Our target for completion is mid April. My DH has commented that it is a "chicken house" and does not need to be better constructed than our house. He suggested we name it and the name we are thinking about is "The Pullet Palace." I do want to make sure it is predator proof as we have had bobcats in our yard and there are two great horned owls nesting in the neighbor's tree.