Day Two!
(See I told you it would have been a crazy long blog if I hadn't split it into two!)
Waking up at the coast is amazing. The waves are crashing and everything is just beautiful.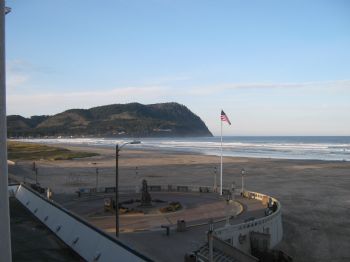 I had a VitaMuffin to have a little something in my system and then my husband and I took off running down the boardwalk. Running alongside the ocean is very inspiring. When we reached the end we walked onto the beach and when we reached the firmer sand ran back towards our hotel. This, to me, was less fun than on the boardwalk. I do not enjoy sand in my shoes! I didn't even realize how much was in there until we were done.
When we got back I was feeling very down because I really thought after a good night's sleep my appetite would have quieted down. But I found that not to be the case! So I split my Snickers fudge in half and shared it with Aubrey. I slowly savored each and every bite and it was just as fantastic as it was the last time.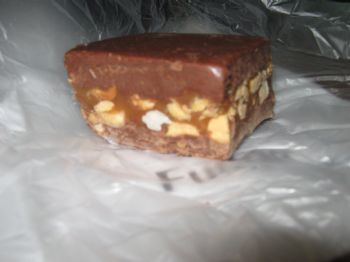 Then we turned on the TV to find they had free Exercise TV videos we could watch. So we did twenty minutes of something called "rock hard abs." I also did some stretching.
For lunch we decided to eat the pizza we ended up not eating the night before. My favorite thing about the hotel (besides the amazing ocean view) is that it has a full kitchen!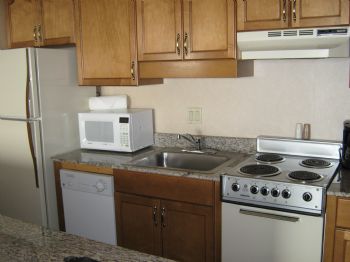 It lets us bring our own food for meals and snacks, so we can lessen how much we eat out so that we can save money. While Aubrey heated up the oven and took a shower, I ran down to the hotel's gym and hopped on an elliptical. It sort of felt like I was punishing myself for eating so much the day before with extra exercise, but at the same time the elliptical was actually fun. Being able to stare at the ocean and people watch while working out felt very peaceful.
After working out I just stared out at the ocean for awhile. I don't know what it is with me and the ocean, but it is just awesome. I didn't even realize Aubrey had taken a few pictures of my zoning.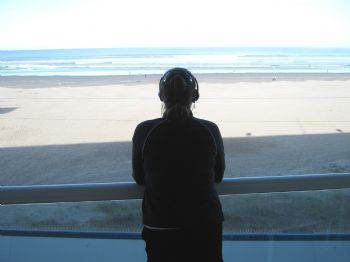 While the pizzas were cooking I took my own shower, although I was less than impressed with the toiletries. The last time we came they had this lotion that smelled AMAZING! But this time, it was a different kind that had the weirdest consistency. Oh well, I don't come to the beach for lotion!
The oven cooked my pizza very strangely; it burned the outside while never quite getting cooked in the middle.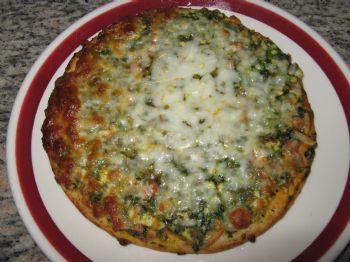 I piled up my favorite veggies for a salad.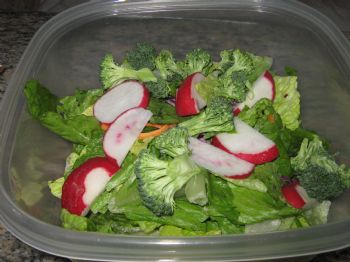 And grabbed the ranch dressing I portioned out.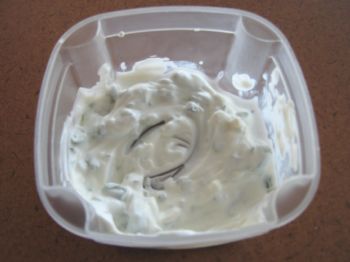 The best part of the entire meal? Duh, the view! I wish I could have this view all the time. It made my usual lunch feel fancy.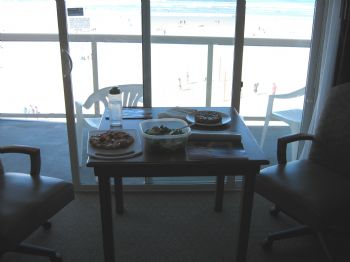 If only it had filled me up like it usually does. My stomach continued to react as though I wasn't eating at all.
We went downstairs and walked to the arcade. So much fun. When we win a bunch of tickets we always give the receipt to a mom with kids. We know that we don't need any of the random trinkets you can get and the kids usually appreciate it.
We walked throughout the various shops, but we never buy anything. My favorite things to do at the beach are mostly staring at the ocean, reading, and people watching.
I was tired of ignoring my growling stomach and wanted to save my other Kashi bar for the ride home. All I knew about were ice cream shops, candy stores, and places that sell salt water taffy. I knew none of that would help me. But sandwiched between a Greek restaurant and a place serving elephant ears was a cupcake/fro-yo shop. They had low-fat frozen yogurt and a wide variety of fresh toppings.
I decided to get strawberries (yum!) and almonds (healthy fat plus filling protein and fiber).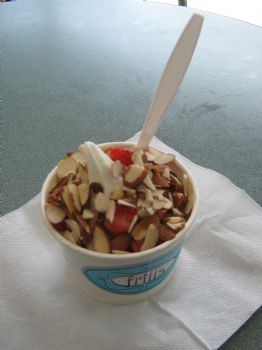 Aubrey got one with mandarin oranges.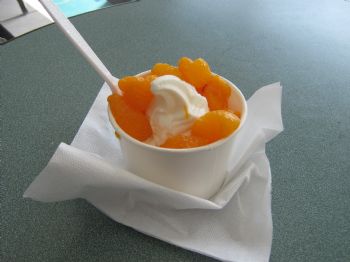 It quenched my sweet cravings although my stomach still felt empty. We decided to go ahead and head home since we wanted to beat traffic. I ate my Kashi bar on the ride and continued to ignore my stomach's lies of feeling empty.
I then started craving watermelon for some reason. I have no idea what even made me think of it, but it sounded so good. So we stopped by the store and I picked up some watermelon while Aubrey got some pineapple.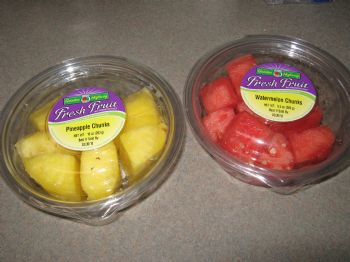 We still ended up having a good time, but my stomach has still been very testy these last couple of days. My usual meals and snacks are not keeping me satisfied as they used to, which is quite annoying. I have been eating more nuts and veggies to try and satiate myself.
I wish I knew why it's acting this way, but at least I have been really good about exercising! I have even burned more calories this week than I have in a LONG time.
This morning I woke up feeling awful though. We babysat our niece and nephew who are sick and they apparently decided to share their sickness. Although mine has come with a HORRIBLE headache as well.
Does your hunger switch ever get turned on and you can't seem to shut it off? What do you do when your stomach just won't stop with the hunger?